The Club's professionals teach lessons to beginning skaters during group lessons and are available for private lessons during Club ice time.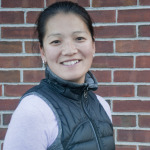 Jacki Smith — Executive Director
Email:  jackismith78@gmail.com
Phone: (603) 630-0900
Jacki started coaching with SCAD in 2001 and has been the Executive Director of SCAD since 2005.  She received her training in Lake Placid, New York.  Jacki is a US Figure Skating Quadruple gold medalist in moves in the field, freestyle, figures, and dance.  She is Professional Skater's Association certified in moves and freestyle, certified in sports science, CER-Category A, as well as PSA hockey level 1 and power skating certified.  She has coached students through their USFS Gold medal in moves in the field as well as freestyle and pre-gold dances.  Jacki also coaches the Dartmouth College Figure Skating Team- six-time National US Intercollegiate Figure Skating Team Champions.  Jacki coaches any level of skating at any age in Freestyle, Moves in the Field, Dance, and hockey.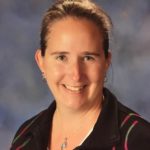 Rose Grenier
Email: grenierzoo3@gmail.com
Phone:  (603) 448-4524
Rose is one of our veteran SCAD coaches and skater. She has coached with the club since 1994 and has been a member since she six years old. During her training with J. Michael McGean, a National Champion ice dancer, she passed her preliminary dances, third figure and novice freestyle. In her adult career she has passed her Adult Gold Freestyle and Adult Gold Moves in the Field tests. Rose continues to attend conferences and seminars to further her knowledge of figure skating. She has taken her Professional Skater's Association basic written exam. Rose enjoys sharing her passion of skating with skaters of  all ages and hopes to inspire them to enjoy skating as a life-long sport and/or competitively.  Rose is a certified personal trainer in the upper valley and also holds several other certifications including being certified physical education teacher.  She can teach all levels of skating from beginner to advanced, pre-school to adult. Rose is at the rink for all SCAD sessions: Sunday, Monday, Tuesday, Thursday, and Friday.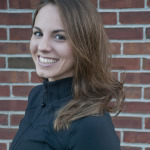 Nicole Cochrane
Email: Artistryskating@gmail.com
Phone: (603) 630-1740
Nicole Cochrane grew up & trained in Orange County, California. Moving to New Hampshire in the early 2000's, she continued training & began coaching. Nicole has been a professional skating coach since 2007. She is a member of USFS & The Professional Skaters Association, PSA Accredited, Hockey Level 1 Certified & is a USFS Gold Medalist in Moves in the Field. Her resume includes – rebuilding & directing a USFS registered skating club, coaching students up through Novice MIF & Freestyle. She choreographed the opening number for Ice Theatre of NY in Plymouth, NH two years in a row, as well as organized, choreographed & directed multiple skating shows. She has also worked with hockey coaches, prep school & college hockey players and coached power skating in multiple hockey clinics for all ages. Nicole started "Artistry & Edge Skating" in 2015, coaching all ages & levels in Moves in the Field, Freestyle & Power Skating throughout New England.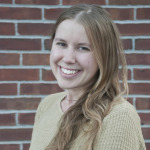 Sarah Jo Damron-Brown
Email: sjdamron.brown@gmail.com

Sarah Jo has had the opportunity to work with World and Olympic coaches, including David Wilson, Rosanna Tovi, Andrew Naylor, Peter Burrows, and Paul Duchesnay in Lake Placid, Montreal, New York City, and Florida.  After competing in national qualifying competitions at the Novice level, she became a pair skater, partnering with Themistocles Leftheris. Her accolades include being a gold medalist in Moves in the Field, Eastern Sectional Pair Champion, a 2000 National Championship medalist, and a former International Team member. In addition to competitive experience, Sarah's training is highly influenced by the creative and conceptual performance employed in ballet and ice exhibition production, which she has studied under Kennet Oberly, formerly of the Boston Ballet. Sarah's highest interest is partnering with a skater to help him/her achieve his/her goals through individualized instruction that focuses on bringing out both the artist and athlete through this fusion method.  Sarah Jo is available Monday, Tuesday, Thursday and Friday for private lessons.
Hollie Price-Quinn
Email: hapsk8@hotmail.com
Cell: (303)-570-6933

Hollie is a double gold medalist in Moves in the Field and Freestyle.  She was a Regional and Sectional competitor and trained with world and Olympic coaches Christy Krall, Janet Champion and Kathy Casey.  Hollie has 25 years coaching experience.  She started her coaching career at the World Arena in Colorado Springs,  Colorado in 1996.  She moved to Chicago, IL in 2000, where she coached in Naperville, and was the assistant Learn-to-Skate director at Seven Bridges Ice Arena.  For the past 17 years, Hollie has been coaching in Littleton, CO at South Suburban Ice Arena under the directorship of Gerry Lane.  Hollie is an International Coach, PSA Senior Rated coach in Freestyle and PSA Registered coach in Moves in the Field.  Hollie has been a choreographer and assistant director for many club ice shows as well as a director for many hockey power/edge clinics.  When Hollie is not coaching, she enjoys spending time with her 9-year-old daughter Maryn, 6-year-old son Gavin and husband Patrick.