The Club's professionals teach lessons to beginning skaters during group lessons and are available for private lessons during Club ice time.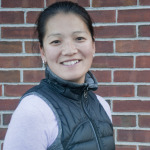 Jacki Smith — Executive Director
Email:  jackismith78@gmail.com
Phone: (603) 630-0900 (c)
Jacki started coaching with SCAD in 2001 and has been the Executive Director of SCAD since 2005.  She received her training in Lake Placid, New York.  Jacki is a US Figure Skating Quadruple gold medalist in moves in the field, freestyle, figures, and dance.  She is Professional Skater's Association certified in moves and freestyle, certified in sports science, CER-Category A, as well as PSA hockey level 1 and power skating certified.  She has coached students through their USFS Gold medal in moves in the field as well as freestyle and pre-gold dances.  Jacki also coaches the Dartmouth College Figure Skating Team- six-time National US Intercollegiate Figure Skating Team Champions.  Jacki coaches any level of skating at any age in Freestyle, Moves in the Field, Dance, and hockey.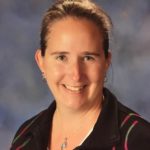 Rose Grenier
Email: grenierzoo3@gmail.com
Phone:  (603) 448-4524
Rose is one of our veteran SCAD coaches and skater. She has coached with the club since 1994 and has been a member since she six years old. During her training with J. Michael McGean, a National Champion ice dancer, she passed her preliminary dances, third figure and novice freestyle. In her adult career she has passed her Adult Gold Freestyle and Adult Gold Moves in the Field tests. Rose continues to attend conferences and seminars to further her knowledge of figure skating. She has taken her Professional Skater's Association basic written exam. Rose enjoys sharing her passion of skating with skaters of  all ages and hopes to inspire them to enjoy skating as a life-long sport and/or competitively.  Rose is a certified personal trainer in the upper valley and also holds several other certifications including being certified physical education teacher.  She can teach all levels of skating from beginner to advanced, pre-school to adult. Rose is at the rink for all SCAD sessions: Sunday, Monday, Tuesday, Thursday, and Friday.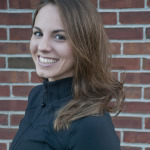 Nicole Cochrane
Email: Artistryskating@gmail.com
Phone: (603) 630-1740
Nicole has dedicated her life to the sport that has been her passion from the start. She started coaching professionally in 2007 and now makes it her life's work to instill technique and discipline, while sharing that passion for the sport, with her students.
Nicoles professional Resume includes:
*Successfully coached students through Intermediate MIF,Freestyle and competition.
*Formed and Directed a registered USFS Skating Club for 3 years.
*Coached Power Edge for hockey clinics.
*Choreographed the opening number for Ice Theatre of New York during shows in Plymouth, NH two years in a row.
*Organized, Managed and Choreographed Figure skating multiple skating shows.
*Passed Junior level Moves in the Field.
*Established the 'Artistry & Edge Skating' Company in 2015.
Nicole has passed her Professional Skaters Association Accreditation Exam and is a PSA/USFA registered Coach. Coaching disciplines include, Freestyle, Moves in the Field, Artistry In Motion, Power Skating (Hockey and Figure) and Choreography of all levels.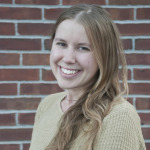 Sarah Jo Damron-Brown
Email: sjdamron.brown@gmail.com
Phone: (802) 698-3112
Sarah Jo has had the opportunity to work with World and Olympic coaches, including David Wilson, Rosanna Tovi, Andrew Naylor, Peter Burrows, and Paul Duchesnay in Lake Placid, Montreal, New York City, and Florida.  After competing in national qualifying competitions at the Novice level, she became a pair skater, partnering with Themistocles Leftheris. Her accolades include being a gold medalist in Moves in the Field, Eastern Sectional Pair Champion, a 2000 National Championship medalist, and a former International Team member. In addition to competitive experience, Sarah's training is highly influenced by the creative and conceptual performance employed in ballet and ice exhibition production, which she has studied under Kennet Oberly, formerly of the Boston Ballet. Sarah's highest interest is partnering with a skater to help him/her achieve his/her goals through individualized instruction that focuses on bringing out both the artist and athlete through this fusion method.  Sarah is available Monday, Tuesday, Thursday, Friday, and Sunday for private or group lessons.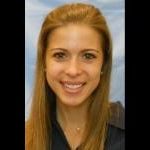 Christiana Howe
Email: christianahhowe@gmail.com
Phone: (857) 636-8279
Christiana grew up and trained in Stamford, CT, where she gained experience in Freestyle, Dance, and Moves in the Field figure skating.  She moved to Weston, MA in 2006 where she continued her training, passing the Senior Moves in the Field test and Novice Freestyle. Since 2007, Christiana has been coaching the Basic Skills levels at the Rivers Rink in Weston, MA. She recently moved to New Hampshire and is eager to continue coaching Basic Skills, Moves in the Field, and Freestyle at the Campion Rink.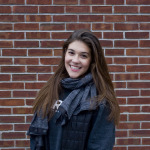 Christiana Johnson
Email: christiana.m.johnson.17@dartmouth.edu
Christiana is a class of 2017 Dartmouth student who loves to share her passion for the ice with beginning skaters. She is a member of the Dartmouth Figure Skating Team and is a USFSA double gold medalist. Before attending Dartmouth, Christiana toured the US, Europe, and South Africa with Disney on Ice and performed in the Sun Valley Summer Ice Show in Sun Valley, Idaho. In addition to performing, Christiana loves to teach. She has four years of experience teaching basic skills lessons in Sun Valley, ID and her hometown of Rochester, MN. She has also enjoyed teaching the "advanced learn to figure skate" physical education class at Dartmouth.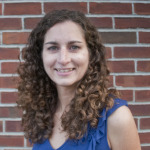 Jenn Lupia
Email: jloops@yahoo.com
Jennifer Lupia is originally from Watertown NY she received her training in Lake Placid, NY. She has coach in several clubs in Northern New York, New Hampshire and Vermont. Jennifer is a US Figure Skating five-time Gold Medalist in Figure, Freestyle, Dance, Free Dance, and Moves in The Field.  She is also a Canadian Figure Skating Association Gold Medalist in Dance.  Jenn's objective is to encourage her students to set goals and guide them in developing the diligence and dedication required to achieve their dreams.  She has been a Professional Skater's Association (PSA) Member since 1997 and attended PSA 2000-2012 conferences & work shops. She is also a PSA Rated Power Hockey Level 2, Registered Freestyle & Moves in The Field.  Jenn has coached skaters through Gold in Moves in the Field and Silver in Freestyle. She has experience coaching Division I Hockey Players.  Jenn's interests include Choreography, Show Production, Power Hockey, Pre-School Programs, Figures, Freestyle, Moves in the Field, Dance and Free Dance. She is open to teaching all ages and skill levels. Jenn is currently available on Thursday's only.
Betsy McGean
Email: Betsy.McGean@tpl.org
Phone: 617-780-8735 (cell)
Betsy grew up skating at SCAD and was coached by her late parents, Mike and Lois McGean. For eight summers, she trained in Lake Placid, coached by the beloved and renowned Gustav Lussi. Betsy began her coaching career while still at Hanover High School, helping her mother teach Dartmouth physical education classes. She passed her sixth figure skating test and her senior freestyle. In college, Betsy coached at the Williamstown Figure Skating Club and in Garmisch-Partenkirchen, Germany during a semester abroad, while also playing on the William's women's ice hockey team. For many years in Washington, D.C., Betsy coached children and adults at the Chevy Chase Country Club and enjoyed skating at the outdoor rink under the lights on the National Mall. After a break to raise her children, Betsy is delighted to be re-engaging with SCAD. Betsy enjoys teaching all levels and ages of freestyle, from basic skills to advanced.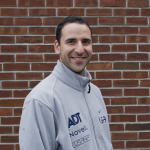 Dan Weinstein
Email: dweinstein09@gmail.com
Phone: (603) 504-2328
Dan Weinstein is a two-time Olympian and several-time World Championship medalist. He competed in short track speedskating at the 1998 Nagano and 2002 Salt Lake City Olympic Winter Games. In 2000, Dan won the US Championship, and went on to place 4th overall at the World Championships, earning three individual medals along the way. In 2001, Dan was a member of the World Championship relay team.  For several years after retiring from elite competition, Dan coached at the Bay State Speedskating Club in Massachusetts, where skaters ranged from beginner to nationally-competitive.  Dan is also accomplished off the ice. He graduated from Harvard College in 2004, and soon after moving to the Upper Valley, he earned his MBA from the Tuck School of Business at Dartmouth in 2009.  Dan is currently a Director at RSG, a White River Junction-based quantitatively-focused marketing consultancy.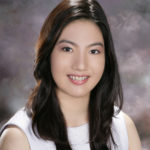 Sarah Chen
Email: Sarah.L.Chen.17@dartmouth.edu
Sarah is the 2014 U.S. Olympic Short Track Speedskating Alternate and a class of 2017 Dartmouth College student.  Between 2005 and 2009, she set 15 U.S. National Short Track Speedskating Records and 1 North American record.  In 2010, Sarah was named to the Junior World Championship Team at age 14, the youngest female in U.S. Speedskating history.  Over the next four years, she qualified for 11 Senior World Cups and excelled on the U.S. National Team, training six to eight hours a day, six days a week with the top 8 women in the country. In addition to competing, Sarah has always enjoyed growing speedskating at the grass-roots level in Southern California and in the Upper Valley.  She is a U.S. Speedskating Certified Coach, First Aid CPR AED Certified, and has coached beginning skaters and nationally competitive skaters in her hometown.  In addition, she has experience coaching basic skills.  Currently, she coaches at SCAD on Thursdays and at the Upper Valley Speedskating Club on Sundays.