The 2014/15 skating season is almost here!  For your planning purposes, our session dates this year will be:
Fall 1 — Sept 21st – Oct 31st
Fall 2 — Nov 2nd – Jan 2nd (thru Dec 22nd for group lessons)
Winter — Jan 4th – Feb 27th
Spring — Mar 1st – April 9th
Online registration is now open.  If you register online, you may pay by credit card or choose to mail-in your check after registering.  The registration deadline is Thursday, September 18th so we can ensure sufficient coaching for each session.  Late registrations will be accepted on a space-available basis and subject to a late fee.  Click here to:

We'll be offering group lessons for Pre-School, Basic Skills, Speed Skating and Hockey Edge Power Skating.  Group lessons will be on Monday & Thursday afternoons.  Freestyle ice will be available on Monday, Tuesday, Thursday, Friday and Sunday.  All ice time is at Campion Rink, unless noted.
Want to sign up for Fall 1 & Fall 2 skating now?  Save by registering for both sessions in September!  Check out the registration forms for more detail.
Email registration@skatingclubatdartmouth.org with any questions.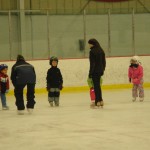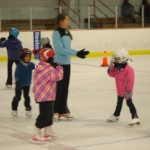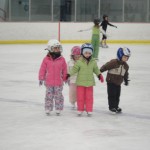 a fun and supportive learning environment
learn-to-skate for both figure skaters & hockey enthusiasts
for all levels: from recreational skaters through regional level competitors
for all ages: pre-school through adult sessions
excellent coaches — PSA certified
Snow Plow Sam: Designed to help the preschool age skater develop the preliminary coordination and strength necessary to maneuver on the ice.  For ages 3-5.
Basic Skills 1-8: The "BASIC (skating) SKILLS" are fundamental to the sport. The eight levels of the program introduce the fundamental moves: forward skating, backward skating, stops, edges, crossovers, three turns, Mohawks. These skills are essential elements to becoming a strong

figure skater or hockey player

.
Speed Skating: The Speed Skating Program is for skaters wanting to learn the fundamentals of Speed Skating. The Speed Skating track introduces beginning speed skating techniques to skaters who have learned the basic skating fundamentals in Basic Skills 1-4.  Skaters will be ready for racing after completing the Speed 1-6 badge levels.  Speed Skating is taught by 2-time US Olympian Dan Weinstein.
Hockey Edge: Edge work and power skating skills coaching for hockey players in Mites through Bantam programs.  Our coach is certified in power skating and hockey skills by the Professional Skater's Association.
Freestyle: This is for those skaters who have gone through the Basic Skills 1-8 and would like to pursue figure skating. In addition, skaters who have passed Basic Skills 3 are eligible to participate in some Freestyle sessions as well.
Adults: This program promotes physical fitness and improves balance and coordination while learning proper skating techniques. This program is open to beginner through advanced skaters.
For more information, check out our
Programs
page.