Sunday, March 26th, 2017
Thompson Arena, Dartmouth College
Be a part of the annual Skating Spectacular on Ice. The Skating Show is a great opportunity for developing skaters to get extra ice time and apply their skating skills in new ways!
The Show will be a fundraiser for the Children's Hospital at Dartmouth-Hitchcock (CHaD), with at least 50% of net proceeds donated to CHaD. Over the last two-years, we've raised over $23,000 for CHaD, including Positve Tracks' (CHaD's funding partner) matching contribution.
Information about our 2017 Skating Show including who can participate, practice schedule, volunteering, etc., can be found here (pdf).
Email registration@skatingclubatdartmouth.org with any questions.
The annual "Skating Spectacular" was held on March 20th at Thompson Arena.  It was a wonderful event!  More than 500 Upper Valley community members were in the audience to cheer on 63 local skaters, three members of the US Olympic speed skating team, four US National Figure Skating Championships competitors and a synchronized skating team from Nashua New Hampshire.  A super afternoon of skating and community building! Thank you to Mike Stinson for taking wonderful photos of the event: part 1 and part 2.
In addition to providing an opportunity for our local skaters to showcase their skills, we also set out to raise funds for the Children's Hospital at Dartmouth-Hitchcock (CHaD).  The Show raised $6,000 for CHaD (50% of net Show proceeds), up 7% from last year.  Positive Tracks, a sports-based youth development organization that helps young people get active and give back will be matching the donation for a total contribution to CHaD of $12,000!
A portion of the Show proceeds have also been donated to the Frannie Burnett Skating Scholarship Fund, a non-profit, tax-exempt fund that provides financial support to skaters in need who wish to develop or improve their skating skills.  Our hope is to continue to expand the number of Upper Valley skaters and support access to healthy activity options for all Upper Valley children.
Thank you to the skaters, their families, the Upper Valley community and many generous donors for their support of the Skating Show.  In particular, we would like to recognize the following sponsors:
Platinum Sponsor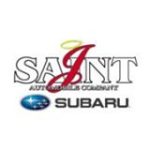 Gold Sponsors
The Jack & Dorothy Byrne Foundation
Silver Sponsors
Alice Mei Chu Orh
BaySon Company
In-Kind Donations
Photo: 2016 Skating Spectacular on Ice by Paul & Mike Stinson